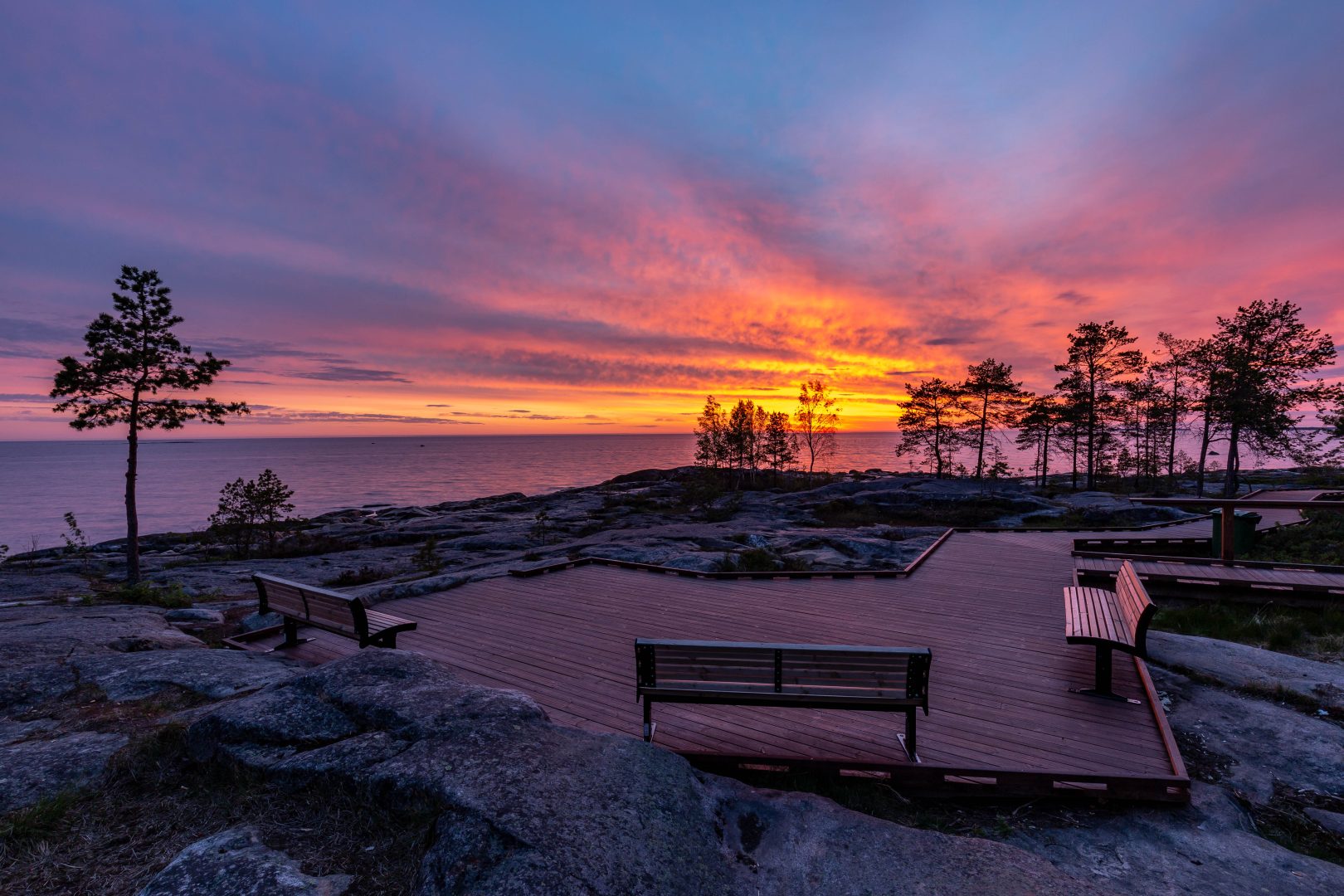 © Johan Sandén
The rugged cliffs where the coffee house is located are surrounded by soft sandy beaches, green velvet forest and rolling seas. Fäboda is a place for all the senses!
Follow the changes of the year from early summer evenings with colourful sunsets, warm late summer days, autumn storms and ice-covered cliffs, northern lights and snowy beaches in the winter. Come and experience the beautiful Finnish nature!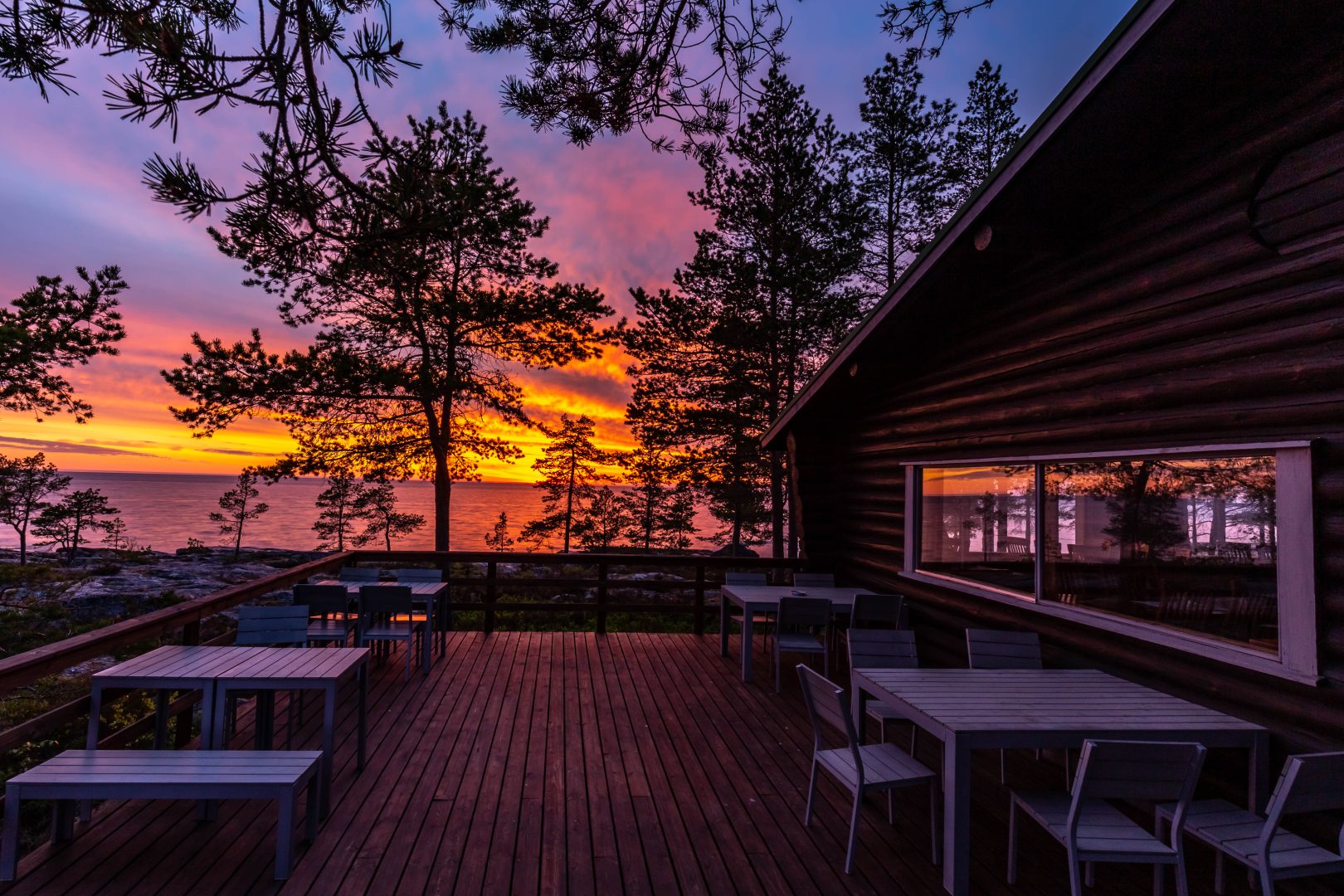 © Johan Sandén
Fäboda coffee house is a great destination in the nature, so bring your family, partner, friends… or come alone. Car parking is close by, there are barrier-free paths along the beach and for those who wish, there are many different hiking trails in the area and a shallow sandy beach for those who want to take a dip.